The COVID pandemic has impacted pharma marketing as much as any other industry. But there have been some interesting and surprising effects.
Obviously, DTC audiences are more likely to be working from home. With these audiences, it's important to make the right media choices in order to maximize your (likely reduced) budgets. However, the biggest—and possibly most lasting impacts—have affected HCP marketing and non-personal promotion.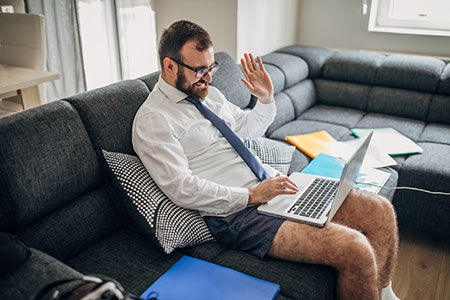 I'll start with the HCP wing our recommendations for the current circumstances.
HCP Media
Just because physical access to HCP offices has fallen doesn't mean sales reps aren't still an effective tool. In fact, physicians have had more time to learn about new treatments now.

HCPs are actually having more conversations with sales reps. This is because most of them have seen a decrease in patient visits, opting for virtual visits instead. The extra time has afforded them the opportunity to learn about new treatments.

Moreover, four in ten HCPs are willing to start patients on new treatments if they are properly educated. Sales reps are still important, they just need to be prepared to reach out to HCPs over the phone or via a platform like Zoom.

To help them do this, a few tweaks to existing strategies may need to be made.

Make your sales materials accessible.

Design leave-behinds like dosing cards, patient education pieces, and slim jims so that they can be printed out on a standard-size piece of paper. Mailing these pieces to an HCP's office won't work if the office is closed!
Include links to each piece on your HCP site in case they need to be revisited without a rep present.

Make your interactive visual aids shareable.

Create a simple app or a micro site that houses your IVA so that HCPs can follow along with a rep during calls. After all, an IVA won't be very helpful to the conversation if prolonged portions of the call are spent navigating to the same page or squinting to see a screen through another screen.
If you go the app route, it is wise to plan to include a deep linking app so that locations in the app can be shared like a standard URL. If you are unaware of the benefits of deep linking, check out the deep linking section of our article on advertising telemedicine apps.

Create a connection between your non-personal promotion and your sales reps.

There's no way that every piece of NPP material can answer every question an HCP has. If an HCP is sitting at home and is interested in learning more about your brand, they might want a quick answer to their question.
Something as simple as a rep directory telephone number can serve as a call-to-action that will appeal to your entire pool of qualified leads.
You could get more advanced and set up an automated rep appointment tool that schedules meetings without the need for an operator.
Alternatively, soliciting email addresses through your website and collecting zip codes for rep follow-up is another option.

Print Journals for HCPs
With HCP conferences and conventions unlikely to happen any time soon, print journals are going to be a critically important way for HCPs to stay in touch with medical news and developments. Print journals have only recently taken a back seat to conferences in terms of setting standards and educating HCPs. But, with the pandemic restricting this source of information, print journals should not be underestimated for their thought leadership. Make sure your brand has something to say in these crucial sources.
Direct mail is critical during the pandemic because it is the best way to get your marketing materials into the hands of HCPs. Think long and hard about the best way to differentiate your direct mail messages from your competitors during this time, because mailboxes are sure to be full of others trying to do the same. Check out our article on pharma direct mail advertising campaign tips.
Email Marketing
Effective use of this long-standing digital HCP advertising tactic will be critical. Before the pandemic, these campaigns were most effective when coordinated with rep visits. But, with that being unlikely, try to tie in email marketing with other digital campaigns. Adding email triggers to an Epocrates campaign while covering white space with a simultaneous publisher eBlast campaign will replenish your leads. If you still have reps with office access, make sure you include those contacts in this push.
Programmatic advertising on websites with a trusted partner like us is always a good idea. HCPs spend hours online every day, and it's important to capture their attention while online and not just through print media. Targeting the right audiences online, tying their clicks to web engagements, and then closing the loop with real-world prescription numbers is what we do. It's a cost-effective strategy that can obtain more impressions per dollar than digital takeovers on HCP education sites.
Try to find a digital opinion leading HCP to partner with your brand for online video discussions. This will position your brand as a sponsor of online learning that is necessary to replace time that would have been spent at a conference. With a publication and digital opinion leaders as partners, your brand can enjoy a direct line to educating HCPs about the disease state of a condition or the treatment options around a certain affliction. The webinar is an easy way for HCPs to learn from their office or from home, and is a great media placement for brands during this time as well.
DTC Media
Google Ads is an invaluable tool for DTC advertising. "Doctor Google" produces an answer for virtually any question, and many patients use it to self-diagnose. The key to leveraging Google Ads effectively is running a campaign that takes into account all the questions that might overlap from similar diseases and filtering out that overlap. Achieving that and having a website that addresses different questions that patients need answered will produce a steady stream of low-cost, highly-qualified leads. Google Ads is part of bfw's core services.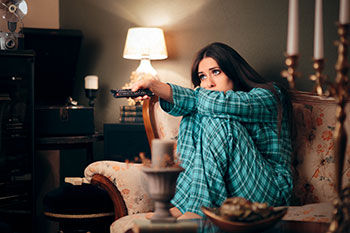 TV is always in play as an effective DTC awareness tactic. But with so many people working from home, the TV is likely going to be on a lot more. If your brand treats an older demographic, then TV advertising is a very good idea (especially with an election coming up!).
Youtube and internet video streaming services are getting a workout during the pandemic. Youtube viewership doubled in April of 2020 compared to April of 2019. And in-stream advertising through programmatic vendors are another way to take advantage of the uptick in Internet use during the pandemic. More use by your audience means more impressions are available. That, in turn, reduces the price-per-impression. In the end, you will get more leads for less money by taking advantage of this in-stream video boom during the pandemic.
In-stream audio advertising on Spotify and Pandora is always a good decision. Music is always going to get listens. And, according to Voxnest, podcast listenership has increased by about 42% during the pandemic. That's a huge uptick for a very valuable audience. As we quoted in our article about healthcare podcast advertising, 60% of podcast listeners have bought a product that they have heard about in a podcast advertisement. Make sure you try to take advantage of this surge in valuable listeners.
Programmatic advertising is always a good idea because it's a reliable source of cheap and targeted impressions. Our performance has been very solid this year, so programmatic advertising is still a safe bet.
Bear in mind: you don't want to over-do it and put your brand everywhere. Make sure you limit the number of impressions per user to two or three per day.
This one isn't really a true media buy, but it's still extremely valuable. As we routinely remind you on this blog, the SEO and search engine benefits of publishing blog content related to your brand and its indication have long-term value. While nobody can be certain of how long the pandemic will last, it will eventually end. Make sure that, when it does, your brand's website will be ranking better than it is now.
Stay Informed With the bfw Life Sciences Blog
Bfw Life Sciences regularly produces blog content on pharma, healthcare, and life sciences marketing and advertising. If you enjoyed this article, check out our life sciences blog for other similar content. And, if you want email notifications on when articles come up, provide your name and email at the top right of the page and click subscribe!