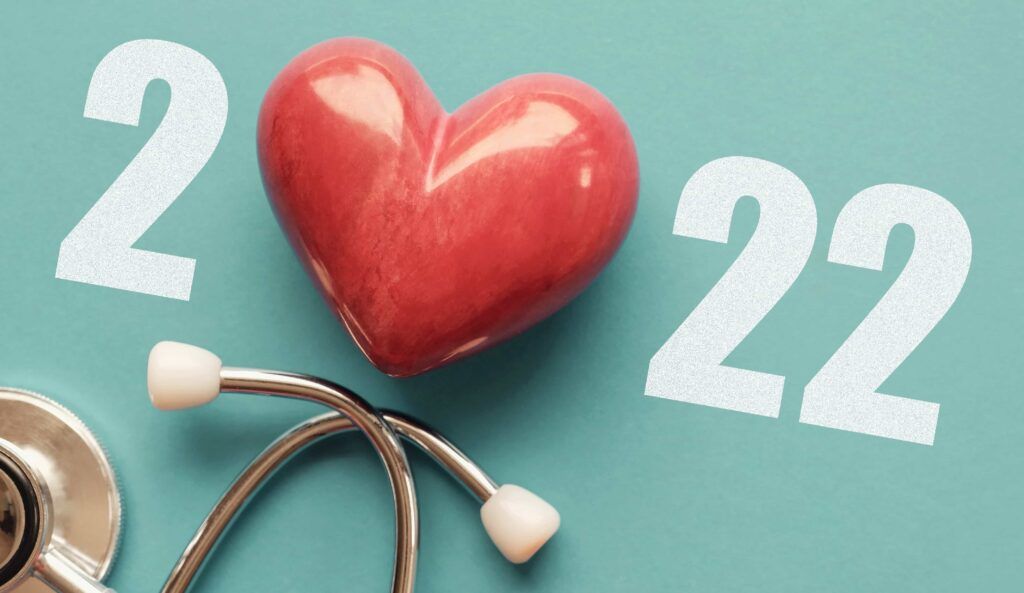 As the pandemic's impacts to business and daily life begin to recede in the rearview mirror, it's a good time to evaluate how today's "new normal" translates to trends in pharma, biotech, and medical device marketing. Because healthcare professionals (HCPs) keenly felt the impact of the pandemic and dramatically changed their habits and practices – with changes persisting to this day – any expectations of a return to pre-2020 norms should be long gone. Add in changing patient habits and major changes to ad tech, and things get even more complex.
Let's explore some elements of the continuously evolving status quo with these three major trends in pharma marketing:
Personal and Non Personal Promotion Have a New Dynamic
Traditional in-person detailing became more difficult (or even impossible) during the throes of COVID-19. We're hearing that many practices have permanently scaled down hours when they allow rep visits or have even instituted a no-rep policy that requires the salesforce to contact them or an office manager exclusively via email. Virtual meetings – and virtual interactions – are increasingly becoming a key element of the detailing process, blurring the lines between personal and non personal promotion. That has an impact on budgets, according to MMM's Healthcare Marketer's Survey.1 29% of their survey respondents are cutting back on their rep budget, funneling more money into nonpersonal promotion. It's still the largest line item in the budget at 15%, with paid digital following closely on its heels at 12%.
Veeva's 2022 survey of HCPs revealed that 75% want to maintain or increase digital interactions with reps.2 Their data reveals that a blended digital and face-to-face approach generates more promotional response—3x more, in fact. It's a winning strategy, since pharma industry leaders tend to incorporate 3x more video calls than others. A survey from CMI Media Group points to this change in HCP habits being more or less permanent; only 10% of HCPs want to go back to the way things were pre-COVID.3 87% of their respondents noted a desire for either all-virtual or mixed interactions with sales reps.
Marketing Budgets are Rising, and the Marketing Mix is Changing
MMM's survey mentioned revealed a 15% overall rise in 2021 average marketing budgets (up to $8.3 million from $7.2 million). While this number hasn't yet reached 2019's level of $12.5 million, it's still a sign of dynamism in the industry. 40% of their respondents are funneling more money into nonpersonal promotion and incorporating new tactics. Interestingly, the majority of respondents (58%) aren't using any paid traditional media (TV/print/radio). It's clear that digital marketing tactics are dominating budgets. Unsurprisingly, meeting and conference budgets took a nosedive in 2021. That may change once 2022 data comes out, reflecting improved conference participation.
Data from Veeva's marketing platform reveals which tactics deliver the most impressions to their customers.1 Digital display tactics drive the overwhelming majority of digital impressions, but there are upticks in other categories – including digital audio and streaming – with a surprisingly wide degree of variance between therapeutic areas. Veeva notes that 50% more campaigns in 2021 used digital audio tactics YoY, with even more growth in Women's Health (+77%) and Preventative Medicine (+103%). Streaming video was a big boon for oncology, increasing targeting effectiveness 49% compared to linear TV. In contrast, streaming for diabetes advertisers only increased effectiveness by 5% compared to linear TV.
Shifting Market Dynamics May Require an Omnichannel Marketing Approach
The data I noted above from Veeva touching about variance across therapeutic areas points to a fact we've known at bfw for a long time—there's no one silver bullet for effective marketing in the pharma, biotech, or medical device industry. Successful strategies sometimes start as experiments, informed by experience. Like the contrast between diabetes and oncology streaming effectiveness, sometimes there's just no way to know if something will work well for your specific audience without giving it a try. Blending tried-and-true tactics with emerging approaches, readjusting based on metrics, and constantly optimizing processes is the way to find out what works in a marketplace that keeps evolving. But that's easier said than done.
Metrics are where big digital spends frequently fall short. IQVIA notes that customer engagement and other metrics are chronically undermeasured for digital campaigns—meaning the ho-hum set of impressions/clicks/conversions doesn't tell the whole story.4 The limited nature of most metrics makes it difficult to gauge the true ROI of high-spend digital initiatives. Omnichannel approaches are billed as a way to target ad campaigns and track results more closely, helping organizations match investments to their most effective tactics and see the "big picture" of how their initiatives fit together. Good attribution is key. Phreesia's summary of trends to watch for as the pharma industry moves into 2023 asserts that tactic interoperability – powered by AI – will be on the minds of more organizations, with the goal to uncover the shape of a functional "tactic ecosystem."5 Budgeting with wiggle room and building in checkpoints to re-evaluate will be essential.
Key Takeaway: Nothing Ventured, Nothing Gained
Ultimately, a shifting marketplace is a double-edged sword, generating new opportunities for success—and for failure. An expert pharmaceutical advertising partner like bfw can assist in the development of tactics and content to take advantage of emerging opportunities, generating detailed metrics so you can pivot as needed. Get in touch to see how we can help you.
References:
1 https://www.mmm-online.com/home/channel/features/healthcare-marketers-trend-report-2022-the-reset/
2 https://www.veeva.com/pharma-biotech-field-trends/
3 https://cmimediagroup.com/resources/the-evolution-of-personal-promotion-post-pandemic/
4 https://www.iqvia.com/locations/united-states/blogs/2022/03/top-11-pharma-trends-to-watch-throughout-2023
5 https://lifesciences.phreesia.com/reports/2022-pharma-marketing-trends/