Medical advertising for doctors or individual practices is a mixed bag thanks to the diversity of the medical establishment itself. Strategies should vary based on what kind of practice you run, where you are, and who you see. For example, practices with high levels of cash pay patients or elective services that are not covered by insurance (Like dentistry or cosmetic dermatology) can run price promotion campaigns for service packages with great results. For other specialties, price-based promotions may come off as unprofessional or be completely inappropriate.
What's more, some practices are going to be heavily demographic-dependent, and some aren't. You can never escape the insurance coverage concerns, or neglect to consider your local competitors. A single silver bullet doesn't exist for medical advertising, but luckily there are also plenty of tried-and-true strategies that can support sustainable growth. For example, it's never a bad idea to really solidify your practice's branding (if you're independent), incorporate several forms of advertising to reach more potential patients, and – most importantly – strengthen your online presence.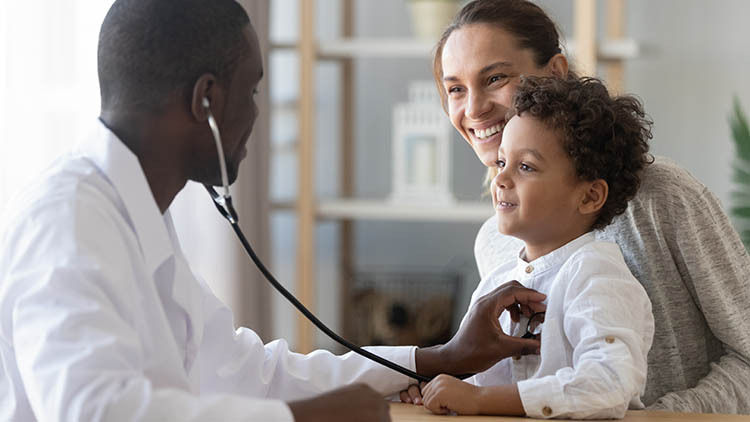 What's the most important step medical practices can take to strengthen their online presence?
Strengthening yours or your practice's online presence means understanding the ways people find you and finding ways to set yourself apart in your local area. Are you leveraging services Solv or Zocdoc, which allow for quick booking? Have you ensured that your presence on Google and other popular review sites is being monitored and contains up-to-date info? Have you tried to address any problematic reviews, where possible?
A 2020 survey from Software Advice found that 71% of patients use online reviews as the first step to finding a new doctor, while a 2021 survey from PatientPop revealed that 69% of patients will not consider a healthcare provider with an average star rating lower than 4 out of 5 stars.1,2 Plus, many medical professionals have outdated contact or location information on popular doctor rating sites like Healthgrades, in addition to poor quality or potentially irrelevant reviews. Claim the pages you're able to claim, manage what you can, and keep info up to date so patients don't get frustrated when they're trying to find you.
Your website is crucially important too, regardless of specialty. That same PatientPop survey found that more than half of patients find a website to be very or extremely important when choosing a doctor. Even users who aren't very web-savvy can sense when a website is low-quality or doesn't work well, and that reflects on the professionalism of the practice. On the flipside, a polished site inspires confidence in your professionalism before the first visit. Many, if not most, of your potential patients are searching for you on mobile, so it's important to choose a design that is mobile-friendly…or choose a digital advertising partner who designs mobile-first.
Search engine optimization (SEO) is another crucial aspect of online presence. Make sure your site follows SEO best practices and clearly conveys what you do and where you are to put you closer to the top of the list in organic search engine results. Search engine marketing (SEM) – a paid search strategy that increases your prominence by putting you at the top of the results page – can be a big help as well. For SEM, you should find a partner who has expertise in finding the right keywords to bid on to a) maximize effectiveness, and b) not cost a fortune.
What are some key tactics to consider in medical advertising for my practice?
Going traditional is always a good idea when it comes to individual doctor and local practice advertising. Buy up ads in relevant local special interest magazines. A well-placed OBGYN ad in your small local women's magazine won't cost that much, but it puts you in front of your target audience effortlessly. Use billboards or other kinds of environmental space in areas where your potential patients will see you. Get radio ads on local stations. These old-school approaches work well for doctors and single practices because they take geographic limitations into account and avoid potential HIPAA concerns with other forms of advertising. Just make sure to choose an advertising partner that can set themselves apart with quality creative, and your ads should get noticed.
Digital advertising can also be a major boon for doctors and practices. That said, you should use caution when undertaking a digital campaign, or when selecting a third party to help create or manage ads. There are potential HIPAA pitfalls  you may encounter when employing certain kinds of digital ads or expanding your social media presence. SEM is typically safe and gets good results, while retargeting may come with some HIPAA-related dangers, for example. Social media is its own minefield: an in-office social post that mistakenly reveals a patient's info or identity without their consent could mean a multi-thousand dollar fine.
Get in touch with us to find out how we can help you move the needle without regulatory headaches.
References: