It's no surprise that a recent study by Frost & Sullivan predicted that telemedicine usage will increase by nearly 65% in the U.S. by the end of 2020. Given that telemedicine is set to expand, we want to share our experience marketing telemedicine apps in order to help you succeed in marketing yours.
The whole issue couldn't be covered in one article, so I've broken it out into two parts. In the second part, I'll discuss some of the app advertising platforms that we recommend.
First, I'll discuss some platforms that will help you fine-tune your app and help you get a good rank on the app store.  You want people to find you regardless of advertising, and to do that you need to focus on improving your app with marketing tools and internal promotion.  This will do more than anything else to help you be successful.
In-App Analytics (Google Analytics, Logalytics, Firebase, Appsee)
Standard Analytics Platforms
Google Analytics, Logalytics, and many other programs can help you help you see your customers' activity. You will be able to analyze which pages convert new business to customers and see which advertising sources generate the most engagement.
These pages help you see areas that need improvement the most as well. You can sort by pages with the highest bounce rate, pages that new customers exit from, and so on.
To fix problem pages, you'll need visual analytics.
Visual Analytics
A tool that you might want to consider adopting in order to complement your standard app analytics is a visual analytics platform like Appsee. Appsee is an analytics tool that can help you troubleshoot specific design issues. It lets you see how far users scroll down on certain pages, which areas of the screen they click, and where potential disconnects between design and usage happen.
Legal Reminders
Remember that you can't collect personally identifiable information with these tools. To avoid viewing people's names and emails, separate pages with personally identifiable information from pages where all users share characteristics. It's a necessary step because of the HIPAA implications of telemedicine app marketing.
CCPA compliance is also another critical element of setting up your analytics correctly. If you are marketing your telemedicine app to California residents, have a look at our article on the CCPA. Make sure you are telling your users how you are collecting their data, what you are using it for, and let them know that they can request to have you delete it.
Improving an App with Analytics
When looking for issues in your app, start with the biggest issues first. Find out how your app experience could be improved the most and start on that. For an example of these tools in action, consider a scenario:
In Google Analytics, you look at the page where most new customers are failing to convert.
You find that new downloaders are leaving the app on the second registration page.
According to Appsee, you see that many users exited the page after having filled out everything but 'Yes/No' for the question, "Is this service covered by your workplace or personal insurance?".
You assume that people don't have an immediate answer and have to return later to complete the process.
After testing the registration process, you find that you need to restart the process if the phone goes idle.
Without these tools, you might not have been able to find the problem in the first place.
To solve it the issue, you have a couple options. You might consider making the insurance information on the problem page optional until an actual appointment is scheduled. Or, you could use the next tool: deep linking platforms.
Deep Linking Platforms (Branch, deeplink.me, Button)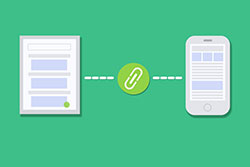 The problem above happened because app links lack permanence. If you click on a link to a specific part of the app and you need to download the app first, you won't be sent to the page you wanted to go to when you clicked the link. New downloaders have to register before the app can remember anything about them.
As an advertiser, these are big issues because of the problems they present for new downloaders:
New downloaders can't be sent to specific parts of the app.
New downloaders can't return to the sign-up process without filling everything out again.
However, there are tools that convert app links into shareable URL's that make app linking identical to web linking.
In our problem earlier, you might consider having your app development team add a "Remind me later" button that saves a registration page as a deep link. This deep link can be shared with them at a later time. You can send them a text or email containing the registration link later. Or you can send a push notification via Logalytics.
Types of Deep Linking and Benefits
You would be surprised how much a deep linking platform can help. You can increase your conversion rate anywhere from two to ten-fold with deep linking methods like:
Deep linking to a promotional page

A simple offer of 25% off the first scheduled appointment.
You might have pages regarding certain patient types who require an HCP of a specific specialty. With deep linking, you can use these pages as landing pages for a programmatic campaign.

Deep views

Allowing users to preview your app experience before a download happens.
According to Branch, deep views convert approximately 2.5x more often.

Referral rewards

When users text a deep link containing promotional benefits to their friends. The person who receives the text will be sent a message along the lines of, "Jason gave you $25 off your next appointment with this promotional code!".
Providing easily shared reward links is a great way to grow your customer base organically.
The conversion rate of linking in these ways is significantly higher than normal. You will have to pay far less in advertising costs per new customer. There are a lot of different ways to use deep linking. But if you are serious about promoting your telemedicine app, you really should be using it.
Reviews Outreach
Review outreach should play a big part in your telemedicine app marketing plan because good reviews will help you earn as many customers as advertising will.
Reviews are critically important for earning downloads on app stores: the better the reviews are for your app, the closer it will appear to the top of the search results when people search for "telemedicine apps" or similar keywords. If you can get large numbers of good reviews, you will soon be earning more unpaid downloads than you know what to do with.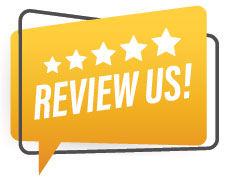 Because of the importance of reviews, it's important to ask users to give your app a review on app stores. Start by asking your most loyal customers to review you. Sending a push notification to repeat customers. This will give you a good idea of a benchmark for later.
After this, you can either tweak the app experience based on these reviews and in-app experience analysis. Later, you can focus on asking users who have scheduled a few appointments on the app in order to really ramp up your review totals.
Your review rating will help you earn a high volume of downloads as long as your app experience is satisfactory. You should have no problem earning a 3.5-star rating or higher.
Ready for Part 2?
What tools do you use to help you improve your telemedicine app experience?  Let us know in the comments! Or read on: part 2 where I discuss telemedicine app advertising is available here.