According to 'The Infinite Dial' by Edison Research, podcast listenership in the U.S. has increased to 37% of the population—or 104 million Americans. This number is up from 68 million Americans in 2017. One benefit of this increase in listenership is that healthcare advertisers and marketers have another niche, high-impact audio channel at their disposal.
Additionally, the increase in podcast listenership has been mirrored by the growth of medical podcasts and their audiences.
In 2017, "A Survey of Emergency Medicine Residents' Use of Educational Podcasts" by Jeff Riddell et al. reported that 88.8% of surveyed medical residents listened to educational podcasts at least twice per month.

These same responders said that medical podcasts changed their clinical practice.

Over 60% of podcast audiences have bought a product after having heard about it in an podcast advertisement.
There are over 150 active medical podcasts. The specialty with the largest number of active podcasts

 is emergency medicine with

 28.
In this article, we'll explain why medical podcasts are set to explode in popularity.
But first, let's talk about advertising to consumer audiences.
Existing Podcast Advertising Targeting Options
Targeting Content
One way of targeting your audience is by advertising on the podcasts that they are likely to listen to.
A great example is Midroll, a major podcast advertising vendor that lets you target specific shows or categories of shows. For example, if you're marketing a morning sickness medication, you might target podcasts about pregnancy. Or, if you're advertising a widely used medical product like an over-the-counter painkiller, you would probably advertise on the whole network to find the lowest cost spots.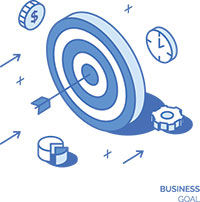 While podcast content targeting doesn't guarantee exposure to the correct audience on every listen, it is a surefire way to get listens from your target audience. If you find that pregnancy podcasts don't have enough listeners, you can cast a bigger net with targeting like "women's podcasts" and be relatively certain that you will hit your target audience.
Behavioral Podcast Targeting
Other podcast networks offer more sophisticated targeting. AdvertiseCast is a salient example. In addition to category and demographics-based targeting, AdvertiseCast offers behavioral targeting. Along with location, age, gender, and other traits, you can target based on audience browsing behavior.
If an audience member has internet browsing activity that suggests that he or she will be interested in your product, you can follow them to whatever podcast they end up listening to, rather than targeting the show and hoping they show up there. Common examples of these categories are "News Junkies" or "Film Buffs."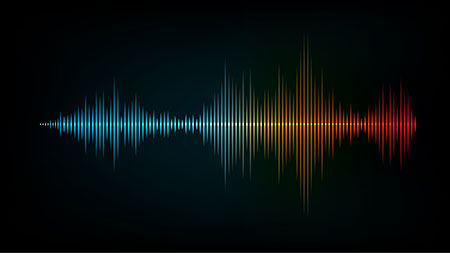 There are also segments can be used for HCP advertising. "Medical Doctors" and "Nurses" are both segments offered by AdvertiseCast.
Usually, however, a healthcare or pharmaceutical advertiser will be wanting to target a specialty—like pediatricians or cardiologists.
In such cases, advertising on a continuing education website may be a better way to go. Producing original content with a partner like Endocrinology Today or Contemporary OB/GYN would guarantee quality exposure.
HCP Medical Podcast Advertising
There are a few reasons why the medical podcast audience could explode:
Physician burnout
HCPs have so much work on their hands nowadays that they need to do that they just don't have time to read medical journals like they used to. Mostly, this has come from increased patient loads and administrative work. Listening to a podcast on a treadmill is a time-efficient way to keep up with medical news.
A More Connected Generation
The 88.8% listenership of medical residents reported by Riddell is a symptom of a larger trend towards a large podcast audience maturing. The AMA has a weekly podcast, as does the NEJM. The playlists alone for shows like "This Podcast Will Kill You" have 6,000 follows or more. And there is plenty of room and time for expansion.
Medical Education Reform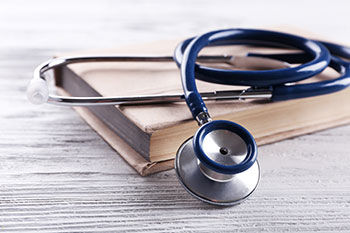 There is a documented need to redesign continuing medical education in the United States.
The linked document notes that, currently, licensure credits do not seem to increase performance. It asserts that self-assessed activities are actually more effective in conferring lasting knowledge than lectures even though self-assessed activities don't count as required credits.
A new system, the document states, should drop the 'siloed' areas of accreditation and seek an accreditation system that educates on a national basis and assess learners on a local, team-based level. These strengths will also make podcast education a more attractive option following the COVID pandemic.
Specialty-based podcasts funded by advertising are a great solution to these problems. If professional organizations develop a more uniform system that drops the need for HCPs to attend overly siloed lectures and instead adopts a uniform, self-guided curriculum, then podcasts would be an excellent way for HCPs to stay current. Content creators would have a large audience to serve CME-specific shows as well, filling in the rest of the year with news and other content.
Medical Podcast Content Partnerships
A smaller podcast network that offers access to a variety of health podcasts is the Health Podcast Network. This network has small reach because it is focused on health podcasts. However, if you are looking to partner with shows to share in content production, it should be the first place you look.
The network offers advertising, and you can find that here.
However, the number of podcasts is quite small at the moment, so you might want to consider a content partnership instead. For example, the Clinical Research and Drug Discovery category could be a unique way to for brands who sell lab equipment to discuss new products. Or, if you're a pharma marketer, the Physicians Podcasts page would be one to keep an eye on if physician podcast listenership increases. Have a look at their topics page: you might find exactly what you're looking for.
Partnerships and the earned media are important tools for brands looking to boost audience's esteem for them. You might not get massive exposure right now, but the payoff could be high very soon. If the network grows like we are predicting, then your brand will earn recognition from long-standing listeners, first dibs on partnerships, a direct line to new shows—there's a high potential for reward there.
Closing Thoughts
Medical podcast advertising is just one aspect of the life sciences marketing world that we're keeping an eye on. This blog is dedicated to covering life sciences advertising news, tactics, and developments that are changing the industry. We want to help you solve your life sciences advertising and marketing problems. If you want to learn more about a specific topic, leave us a comment below. And, if you haven't already, hit subscribe to get email notifications when a new article comes out.
That's all for now!