Pharma direct mail is not dead. Given the current state of non-personal promotion, it may actually be due for a comeback.
In the electronic age, 40% of HCPs have opted out of professional emails. 90% are either using ad blockers or are considering using ad blockers on their smart phones.
But the main reason why I believe pharma direct mail will make a comeback is the recent increase in noise. Jason Bernstein stated that there has been a 25% increase in digital pharma advertising noise in the past two years. We're not doing ourselves any favors by turning up the NPP faucet when HCPs are already struggling with patient loads.
Don't get me wrong—well-targeted and personalized digital NPP is extremely important. But pharma marketers can use direct mail and creativity just as effectively to produce pieces with more of a shelf life.
Direct Mail Has Staying Power
In the right hands, pharma direct mail campaigns are powerful because of their production value. Getting e-blast targets to print out a dosing card is great, but that paper is either going to end up in a file or thrown away. On the other hand, the rigidity of card stock allows HCPs to prop or pin-up pieces in their office so that they last. Creative pharma direct mail campaigns earn repeated exposure if they end up on a peg-board or shelf.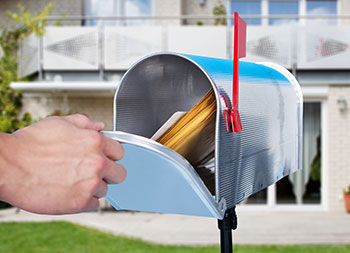 Another advantage of direct mail in pharma is its ability to influence non-writers.
HCPs will open an email about 32% of the time if the email is sent from one of five trusted brands. This is in contrast to open rates of non-top five brands, which are opened about 4% of the time.
On the other hand, direct mail is guaranteed to make it into an HCPs hands (as long as they open their mail!). A good piece has a great chance of ending up in a lot of offices.
And that's the key with this tactic: producing a piece that provides value to the right targets in a creative way.
Creativity is the Key to Pharma Direct Mail
The best pharma direct mail pieces leverage all the creativity that the medium offers to turn views into opens.
For example, pharma advertisers can emblazon a brand's logo on clear envelope. If the logo covers up part of a familiar mechanism of action diagram, the HCP might get curious and open it.
Or, the mail itself might be a sealed disease state flip-book. The flip book's pages might act as individual bars on a bar graph and provide information about patient populations.
To give you a page from our playbook, check out the video below. Our client's product offered unique one-time dosing benefits when competitor drugs needed to be taken five times. We produced a pop-up box for a client's brand and mailed it to high prescribers of other brands.
(For more information on the brand, visit SolosecHCP.com.)
We bet that the surprise the recipient experiences when the box springs into will get them reading about the drug. Once they start reading, the recipient will get another surprise upon about the brand's unique adherence benefits. Another bonus of the piece is that it's easily folded back up and fit back into the sleeve so that recipients can share it with others. It's our way of non-digital viral marketing.
Targeting & Tracking Direct Mail Pharma Campaigns
While direct mail doesn't have the instant re-marketing capabilities and cookie-based tracking the digital tactics offer, it still offers attribution and advanced targeting.
For example, you might follow up with a highly engaged e-blast audience by sending an echo email that allows recipients to request sales materials. Or, if your brand is generating a substantial amount of search engine traffic following an event or TV ad flight, you might create a trigger campaign containing the same email.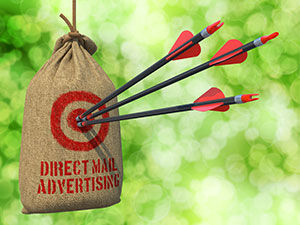 Direct mail is also trackable. Business reply cards, QR codes, and vanity URLs are all ways to measure your direct mail campaign. Later, you can compare before-and-after IMS numbers to see how many of the responders prescribed your brand more often.
Personalizing Pharma Direct Mail
If you've read my other blog articles, I've belabored the personalization of non-personal promotion tactics like direct mail. But it bears repeating. Everywhere—not just in pharma—advertising audiences are being targeted with increasingly personalized materials. HCPs know we have the capability, and they expect pharma direct mail campaigns to address their situation.
By Name

It's pretty much a requirement to personalize pharma direct mail by addressing the target with their correct name and title.

By Clinical Setting

Another way to consider personalizing your direct mail is by practice setting. Customizing the priority and content of your direct mail piece for specialty and primary care targets is one common way to do this.

By Offer

A mid-tier writing HCP might have more value for co-pay cards, while a non-writer might need to be persuaded with free samples. Putting some thought into the value you provide beyond clinical information and messaging will show your targets that you have their personal needs in mind.

By Sales Rep

The most effective way to use pharma direct mail campaigns is by coordinating them with a sales rep visit. While about half of HCPs prefer in-person visits, 83% prefer a visit that is five minutes or less. Covering head-to-head data takes valuable time.Instead, direct mailing medical journal reprints containing pertinent head-to-head studies will give HCPs a chance to familiarize themselves with the study so that a qualitative discussion can happen. Because of this, reps will have more time to address objections than they would otherwise.
What Direct Mail Would Make its Way Into YOUR Office?
Direct mail is great because it lets us get creative, and that's not always an option in pharma advertising. We'd like to see what your favorite direct mail piece is. Share it with us in the comments below, on our Facebook page, or tweet @bfwadv! If you enjoyed this article, check out our other life sciences advertising articles at healthcareadvertising.gobfw.com/blog.