Medical conference marketing is more important than ever for pharma brands. While sales reps are still important source of knowledge, their influence has declined. More than any other source of knowledge, physicians rely on continuing medical education opportunities like medical conferences.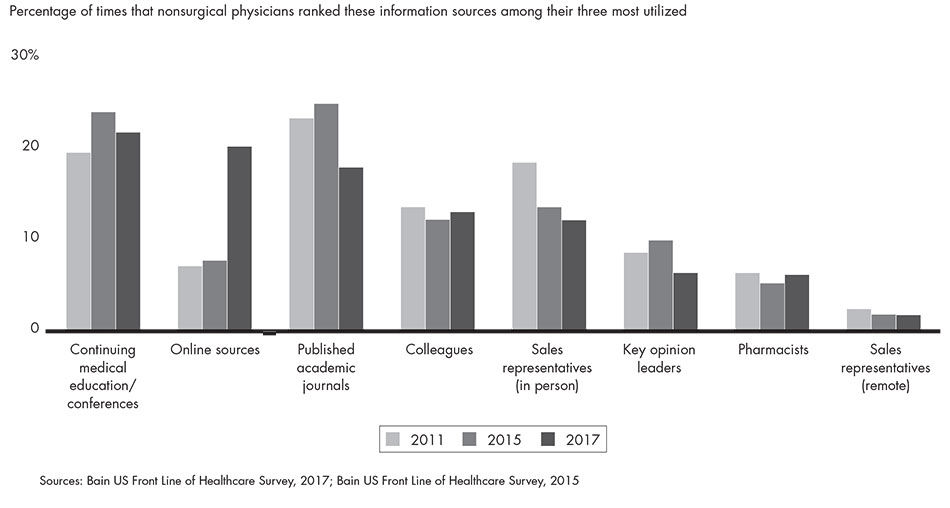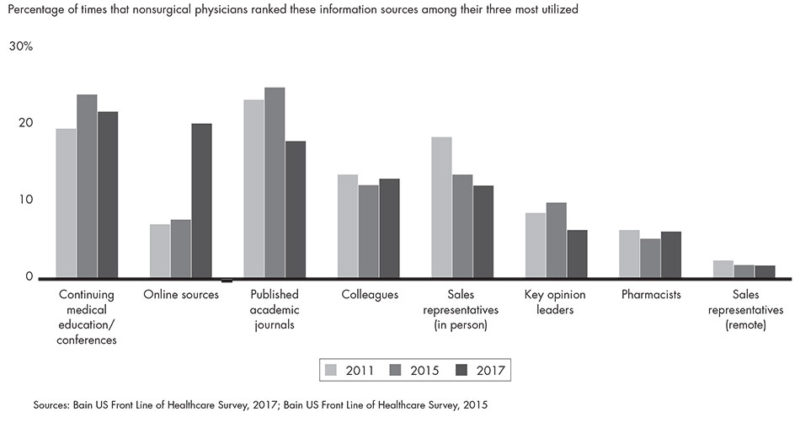 In pursuit of helping you get the most out of your attendance, we've provided a few tips on the aspects of medical conference marketing for pharma brands that we think are the most important.
List of Major Medical Conferences in 2020 by Specialty
Here's a list of the most important medical conferences in 2020 by specialty. There are dozens more that I could've listed—these are just the biggest ones.
Bringing the Right Team
Sometimes, your best medical conference marketer isn't the sales rep with the best numbers. In a conference setting, an outgoing personality is just as important as product and audience knowledge. Bring representatives who can break the ice and chat with strangers like they've known each other for years. Someone who is not only knowledgeable about your product, but assertive enough to reel in passers-by.
It's worth investing time in this search. Your sales managers will be able to identify your best candidates, but it's also a good idea to try and identify them during other times of the year. Sales meetings are great times to do a little hands-on research on your own personnel. See who steps into the spotlight during karaoke. Observe who is making new friends. If these people are also your top salespeople, then your task is easy. If they aren't, then you'll have to make a judgment call by weighing their knowledge against their personal skills. 
Medical Conference Booths & Banners
Great medical conference marketing materials can do a lot of the heavy lifting for your sales team. The most important materials are your conference booth and your banner.
Obviously, the larger the booth you have, the more your brand will stand out. However, there's nothing wrong with a small booth—especially if your audience is physicians. If you're trying to influence prescribing behavior, then a simple presence is what's really important. You'll be able to attend the conference on a budget and communicate your brand's message.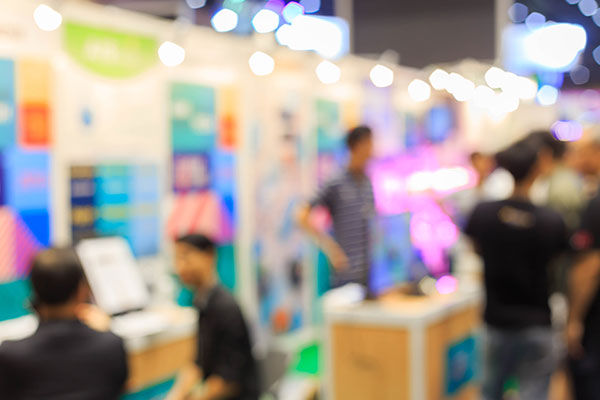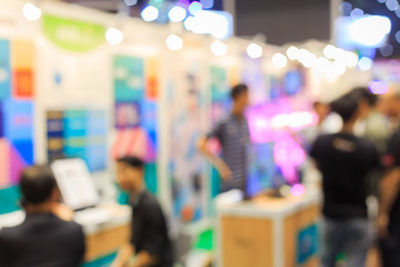 However, a larger booth sometimes makes sense. Some medical and healthcare conferences attract high-profile audiences with a lot of buying power. Offering your audience a place to spend a longer amount of time will give your reps more time to communicate your message.
Whatever your booth size, it's important to design a large eye-catching banner that announces your pharma brand's therapeutic category. A good banner will help your audience find you and will also help them navigate. It's easy to get lost on the floor, and having your banner serve as a reference point will increase your brand's equity just a little bit more.
Sales Aids for Medical Conference Marketing
Sales aids are also essential medical conference marketing materials.
Try to make sure you bring at least one highly interactive piece. iPad-based experiences (like a product monograph or brand website) are always a good idea because they're interactive and flexible. They give your sales reps options as far as which way they take the conversation.
You can complement the interactive experience with an educational giveaway like a reprint of industry literature. Not only can it serve as a support of your argument, but also it can be highlighted and written on. You can highlight relevant data sets, write your brand's website in the margins, and include any comments that might add to their research later.
Giving away product samples is also a good idea.
Come up with Creative or Valuable Giveaways
It's also important to put some thought into producing a valuable giveaway for medical conferences. Food is always a good idea because it gives your sales reps a chance to chat over a quick "bite-break". Value can take a lot of forms, though. If the conference is being held in Minneapolis in the middle of winter, branded hand-warmers might be welcomed. Or, if you're marketing a drug that is prescribed in pediatric offices, a plushie caterpillar in the shape of your brand's molecule might make it into peds' offices as something for kids to fiddle with. The more creative you can get with it, the better!

bfw Life Sciences' team of graphic designers and artists are veterans when it comes to designing medical conference marketing materials. We'll make sure that your booth and its materials serve the goal you want to accomplish and won't break your bank in the process.
The Importance of Planning for Medical Conference Marketing
Planning is the most important aspect of medical conference marketing for pharma brands.
When all of the other booths are competing for your audience's attention, the best sponsorship opportunities are usually quickly snapped up. During medical conferences like NACDS—where a few conversations can result in hundreds or thousands of stores stocking a product—it pays to secure the best sponsorship slots.
Being proactive also offers pharma marketers the chance to be creative.
If you start early enough, you can be the first to contact the hosting body and sponsor the event's primary wi-fi. Or you could buy premium booth space in the middle of the floor. There, you can set up your booth and comfy chairs. Attendees spend a lot of time on their feet, and they will appreciate your brand providing an area to relax for a few minutes. But if you wait until the last minute, you'll probably get a lower-traffic location and there might not be extra space available.
Proper planning will also show in the quality of your medical conference sales materials. A new generics manufacturer might want to show pharmacy suppliers its modern production facility with a VR headset. Creating the VR experience, however, would take a lot of time, and would have to be started many months in advance.
Do yourself a favor and start your planning early.
Advertising & Self-Promotion Before the Conference…
In addition to advertising your brand during the conference, there are a number of advertising & promotion channels that you should take advantage of before the conference.
Email your appointment schedule to your contacts to encourage early signups
Update the events section of your company's website with the conference and booth number
Post about your attendance on your company's social media page
Ask any digital opinion leaders who might be attending to post about your booth on their own social media pages
Launch a pay-per-click campaign that directs users to your appointment schedule to drive interest among those who aren't on your email list
Make sure your reps let their contacts know your company will be in attendance
Advertise your booth number and appointment schedule on the conference's website
…And After the Conference
Forward any contacts you have collected to the appropriate sales reps. Don't forget to send them an email thanking them for the visit
Post conference highlights on your social media page—video is key, so remember to shoot video while you're there!
Interview the sales team and find out popular questions, what worked, and what didn't, so that you can make the necessary adjustments the following year
Don't Try to Do Too Much
Getting all of these ducks in a row takes preparation and time you might not have. If your medical conference marketing deadlines keep sneaking up on you, we're here to help.
At bfw Life Sciences, we have over 20 years of experience creating sales aids, booths, print advertisements and marketing plans for pharma companies. Our creative director Christian Boswell attends his fair share of conferences, and our digital team is well-versed in running effective, compliant campaigns. Give us a call today at 561-962-3330 or fill out the contact form at healthcareadvertising.gobfw.com/contact-us if you want to make your next medical conference marketing opportunity a success.