A recent survey of nearly 5,000 Phreesia users found that just 3% of patients actively participate in patient support programs [1].
Only 8% of respondents had ever used a specialty patient support program.
Awareness seems to be part of the issue.
Nearly half of all respondents said that they weren't familiar with support programs.
The report on survey responses found an under-reliance on digital tactics for generating support program awareness.
While only 13% of program users found out about programs online or on social media, 51% said that they would like to hear about programs online. That's a big gap in supply vs. demand.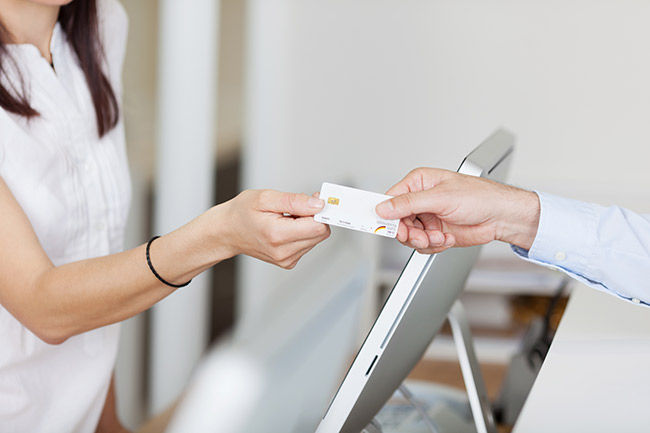 To meet this demand, digital patient support program strategies need to confront two challenges:
Patients don't necessarily need to engage with your brand online to receive treatment.
There are other resources they can consult, like advocacy groups or support forums.
There are a handful of tactics that are particularly well suited to digital patient support program strategies. We'll explain why they make sense and how you can improve your existing strategy by putting them to use.
First-Party Data (Email & SMS)
Collecting first-party data like patient emails and phone numbers should be the priority for your digital patient support program strategy for two reasons:
Guaranteed exposure
Emails and phone numbers seldom change. Once you have the data, you have the option of contacting the individual as often as they check their email or text messages.
In other niches, a common use is to implement automated campaigns based on triggers. In a digital patient support strategy, this could take a variety of forms, like:
Text messages reminding patients to fill prescriptions.
Emails letting patients know when a new piece of content available on a support blog.
Sending seasonally relevant information, like travel or holiday tips.
This direct line to patients helps keep your program relevant between office visits. At these times, the survey has found that program discovery is low, so it's necessary to be proactive and provide support even when it's not being asked for.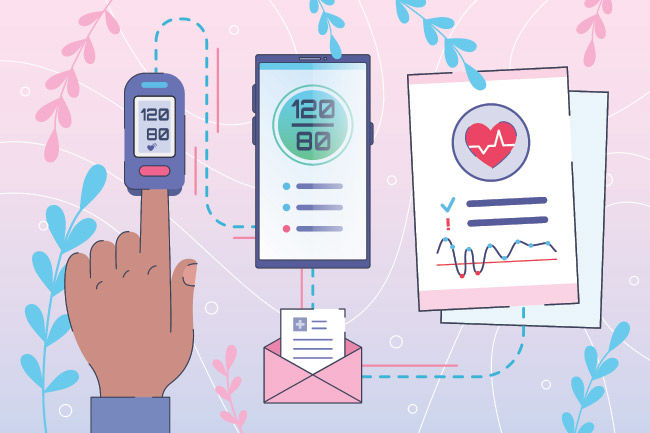 Flexibility
Contact information can be used for marketing in a lot of different ways. This flexibility makes it a great asset for your patient support program strategy. For example, let's say that the marketing team for a type 1 diabetes medication is seeing reduced usage due to a new generic that is launched.
To win back the flock, the marketing team creates an app that provides lifestyle tips and financial support. But, with waning use in the brand, the team is having a hard time getting the app off the ground.
To convince users to download the app, the team implements an option to sync FitBit data with the app via FitBit's API. Using FitBit data, the app can see the patient's level of exercise and recommend the optimal heart rate to achieve.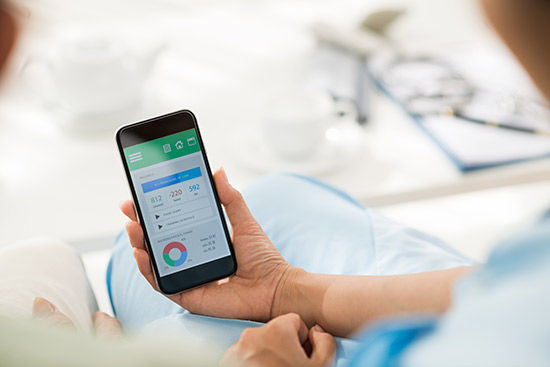 If you were a type 1 diabetes patient, an ad making this offering is going to be more compelling than a boring old copay card ad. And, if the user consents to receive marketing communication (required to download the app), the brand can market to that potential patient using text messages and emails.
This is just one example. It might not even be a great one (these patients would probably know the maximum heartbeat they should reach already) but it highlights the flexibility that such data offers.
The "Sick Beats Vest" is probably a better example of personalizing patient support, but both operate using the same principle.
It's easy to assume that patients will find the information that benefits them the most. But that's not always the case. Data collection can provide a tremendous amount of value to your program, so that's why it's first on this list.
Backlink Outreach
One of the biggest obstacles of digital patient support program strategies is the number of sources competing for patients' attention—particularly on search engines. There are dozens of advocacy sites, apps and social media groups that will be offering support.
This is a scenario when an SEO tactic called "backlink outreach" can come in handy.
Backlink outreach entails finding content about a topic related to your brand, reaching out to the publisher and saying, "Hey, I've got content related to that and I think you should link to it".
In a digital patient support program strategy, this would entail reaching out to lifestyle bloggers, advocacy groups, and other content publishers and saying, "I see your content covers lifestyle tips for condition X, would you feature a link to our content about this tip?", or "I see you've listed patient resources on your website but you haven't listed ours—could you link to our support page?".
For each link you earn, search engines will rank the website a little higher.
This means that getting a backlink from a support network that points to your support program will not only boost awareness, but it will help your brand's website rank better for treatment-related searches as well.
The benefits that your brand will experience will be well worth the effort. 
Social Media
As the report mentions, patients want to hear about support programs on social media. If your brand already has a following, then publishing posts about it on social media is a smart idea.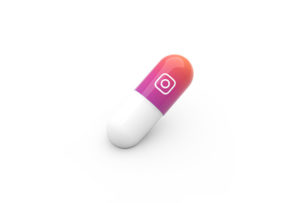 We've covered ways to create compelling pharma social media content to help you catch your audience's eye, so head over there and check it out if you're interested in the tactic. The benefit to this is that you will also have blog content to reach out with for backlinks as well.
At the very least, we would recommend pinning a post about your patient support program to the top of your social media profile. This ensures that it will be the first post that visitors see.
If your brand doesn't have a social media profile, then it's never too late to start. We have a whole series to guide you through the process here.
Retargeting
We've covered retargeting as a tactic before, but it bears repeating. Using website browsing data, you can serve ads to users based on whether they have recently visited your site.You can serve these ads depending on the pages they browsed, the content they downloaded, and a variety of other criteria.
You can serve these ads using banners, paid search ads, YouTube videos, in-stream audio ads—and pretty much any tactic you can use to serve ads. Unfortunately, the tactic can't carry support strategies due to major tech providers like Firefox and Apple having blocked such tracking in many places.
But it's still worth working into your digital patient support program strategy.
Subscribe for More Really Great Ideas!
 If you liked this article, there's more where that came from!
Subscribe to our blog for routine content and really great ideas will be sent directly to your inbox.
Or, if you'd like to hear how our experienced healthcare team can help your brand, get in contact with us here.
1: https://www.phreesia.com/industry-perspectives-support/