As a branding agency for pharma and biotech, bfw is sensitive to how new products are being marketed. To get a feel for recent trends, we looked at all of the novel molecules approved by the U.S. Food and Drug Administration (FDA) in 2021. Of 50 drugs with novel molecules approved last year, 48 are currently being marketed.
Our previous discussion of the anatomy of drug logos touches on some of the aspects of branding to consider when constructing an identity, including color. That was a largely qualitative discussion. Looking at every new molecule drug from last year allows us to move into the quantitative space. This series will examine multiple aspects of a brand's marketing, as displayed by their website. This week, we're starting with color:
Analysis of Pharma Brand Colors for Novel Molecules Approved in 2021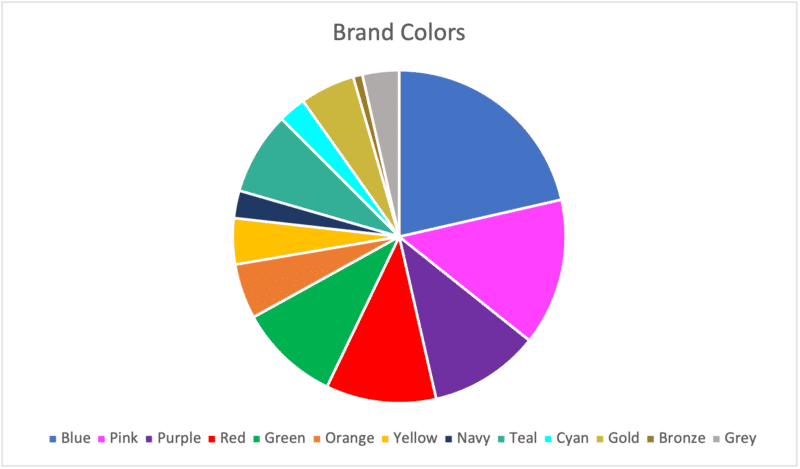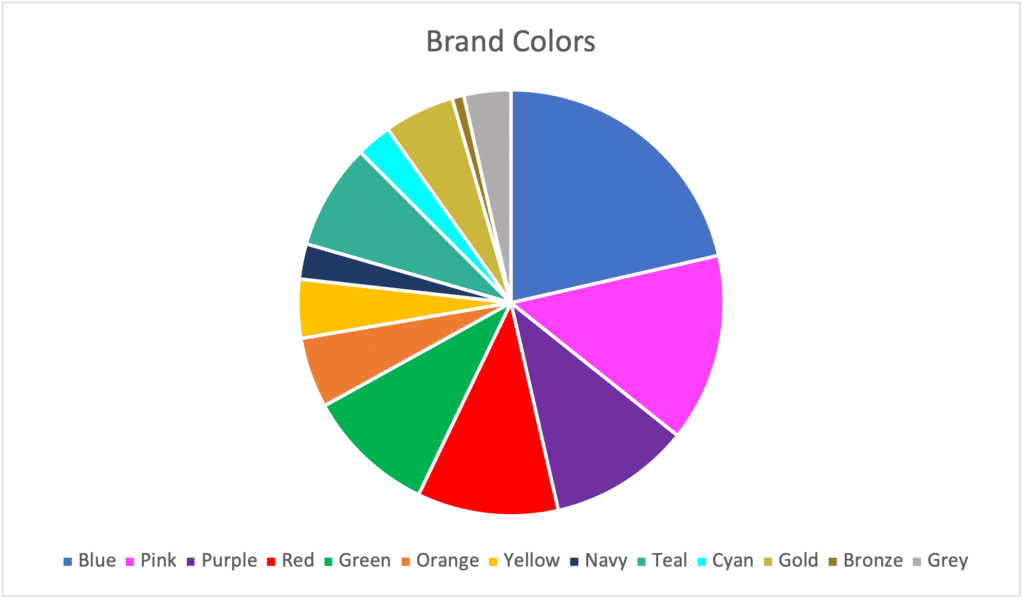 This graph captures the absolute number of appearances of a specific color in branding, even if it is one of two or more brand colors. Note that I've distinguished between blue and other "blue-adjacent" colors like navy, teal, and cyan. These are distinctively different and have their own genre within pharma branding.
Takeaways: Blue reigns supreme with 24 appearances (that means it appears in HALF of the analyzed drugs), but pink is a rising star outside the conventional "women's health" category with 16 total appearances (25% of drugs marketed). Red, green, and purple are common, but second-tier.
A notable absence? Black. While black is commonly used to outline designs or as a font color in logos, it's not a part of any actual brand. Are you brave enough to try incorporating black into branding? Brown is absent too…but we're okay with that.
Brand Color Combinations in New Pharma Websites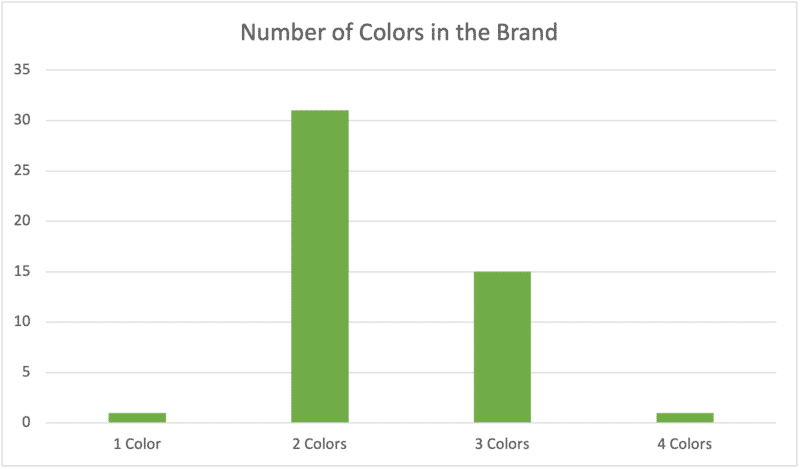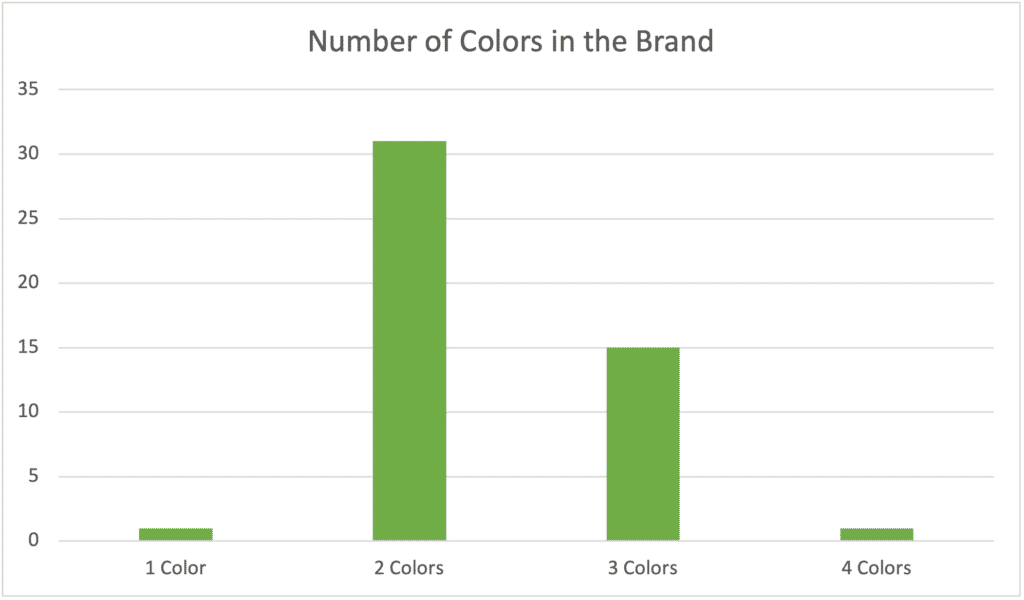 Takeaways: By and large, no one wants their brand colors to be lonely (except one bold brand). The industry also seems to agree that 4 is a crowd (except for the one brand who may have had trouble narrowing things down). But while a duo is the dominant brand convention, trios are popular too. I see an opportunity here for drugs who dare to go monotone, especially with a bright or non-traditional color.
Indication Categories of New Molecules Approved in 2021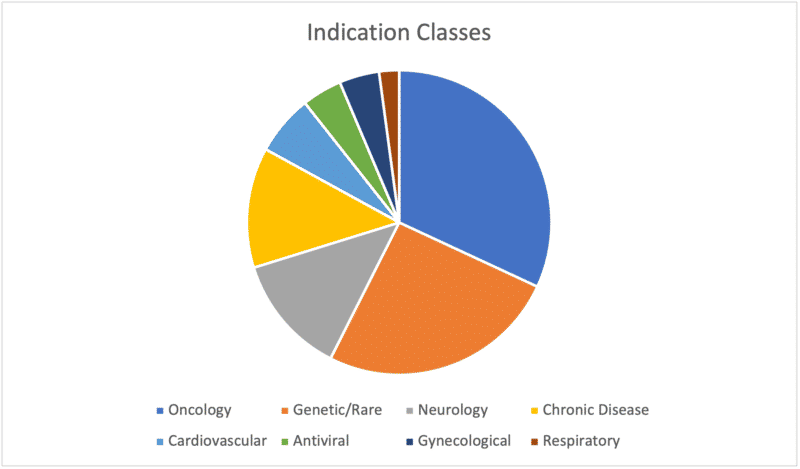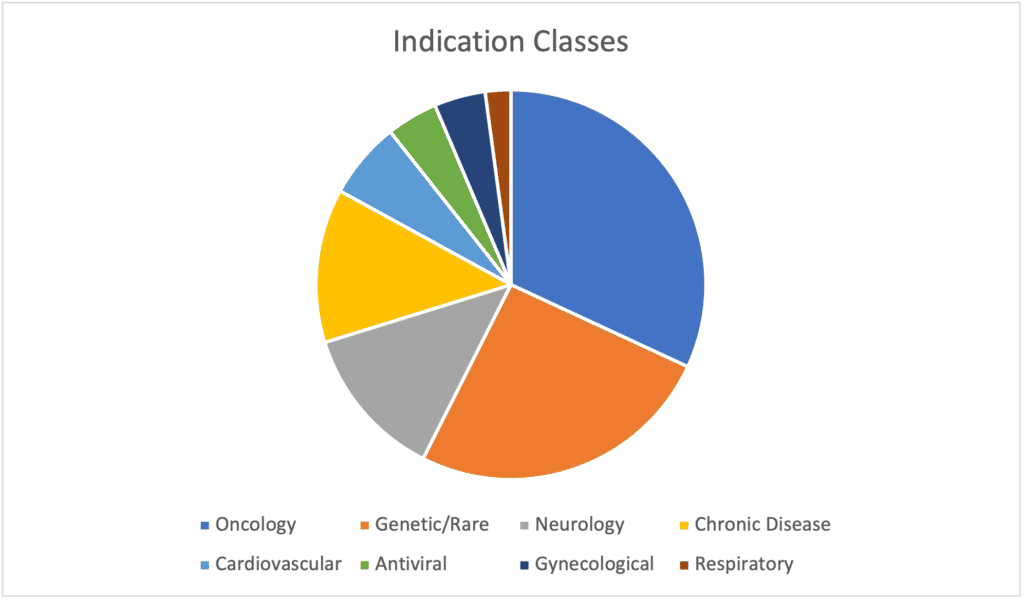 I devised these indication classes to help segment drugs in a way that might help us better understand how color scheme groupings work with potential audiences and disease states. I have not grouped these drugs based on their drug class.
Takeaways: It makes sense that most novel molecules would be approved for oncology or rare diseases. More common indications tend to build on existing treatments and drug classes (especially when it comes to chronic conditions like heart disease, high blood pressure, or diabetes). The insights we've isolated for the largest groups will be the most useful, while smaller groups might be less informative.
Branding for Rare/Genetic Disease Drugs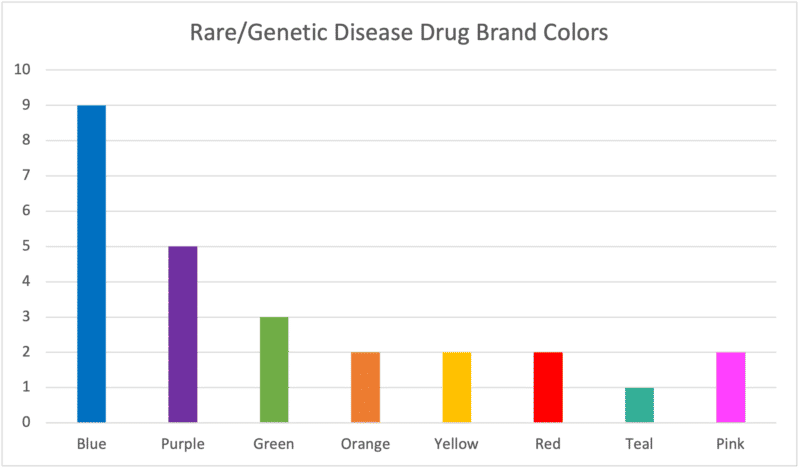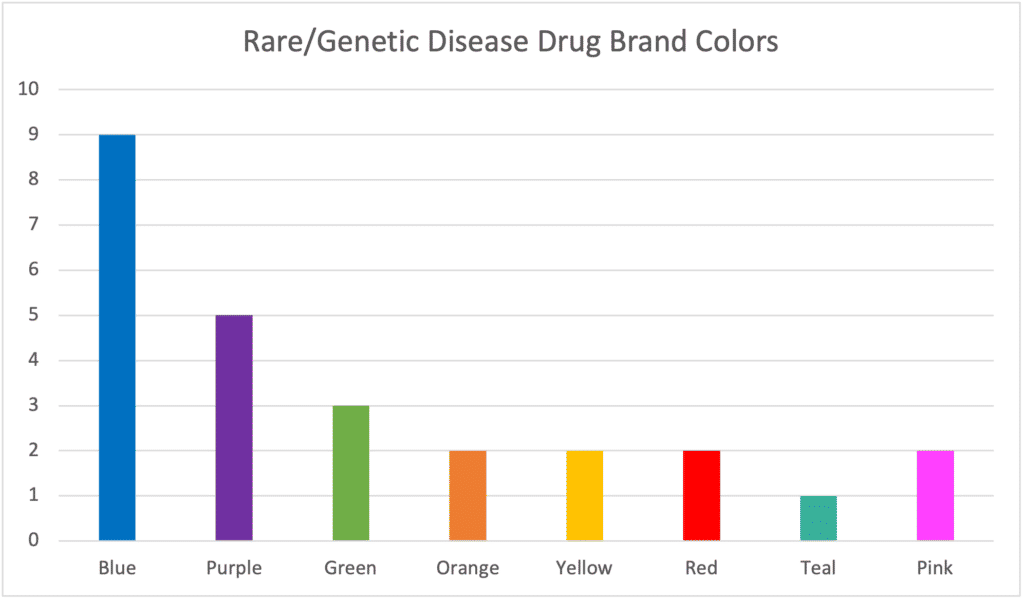 Takeaways: These diseases might be rare, but their top brand color is anything but rare. Blue is king, appearing in 9 out of 12 (75%) rare/genetic disease drugs' branding. Pink is less of a force here than in the group at large, and there are no "exotic" choices like bronze, gold, grey, or cyan in this group.
Other Pharma Branding Color Insights:
Pink is still a force in gynecological branding—unless it's an oncology drug. Both new gynecology drugs we analyzed feature pink branding, but none of the gynecological cancer drugs do.
Red is a no for neurology. The mind's association with cooler tones (whether true blue or navy) and red's association with agitation seems to remain in full effect. Notably, navy blue only appeared three times in the new drug branding we studied, and two appearances were neurological drugs.
Oncology isn't just the home of massive innovation efforts—it's also the home of drugs that push the envelope to try new or rare color schemes. 3 of 6 appearances of gold and 2 of 3 appearances of grey appear in oncology schemes. Only 4 of 15 oncology drugs we analyzed featured blue.
Need an expert partner to help you develop a new pharmaceutical or biotech brand identity that stands out? We'd be thrilled to hear from you. In the meantime, check out our discussion of what goes in brand guidelines.